EXCELLENCE ABOVE ALL
For 15 years for players of all levels
Camp Baskethouse Geneva was created in 2009 by people passionate about basketball following players' demand for an accessible high-end camp. Our camp saw several international and professional players, both girls and boys.
Depuis cette date, nous n'avons cessé de nous creuser la tête pour nous adapter à chaque âge, à chaque type de joueur.

For us, basketball is a passion, a pleasure and a challenge!
2010 FLYER WITH PHOTOS FROM THE FIRST CAMP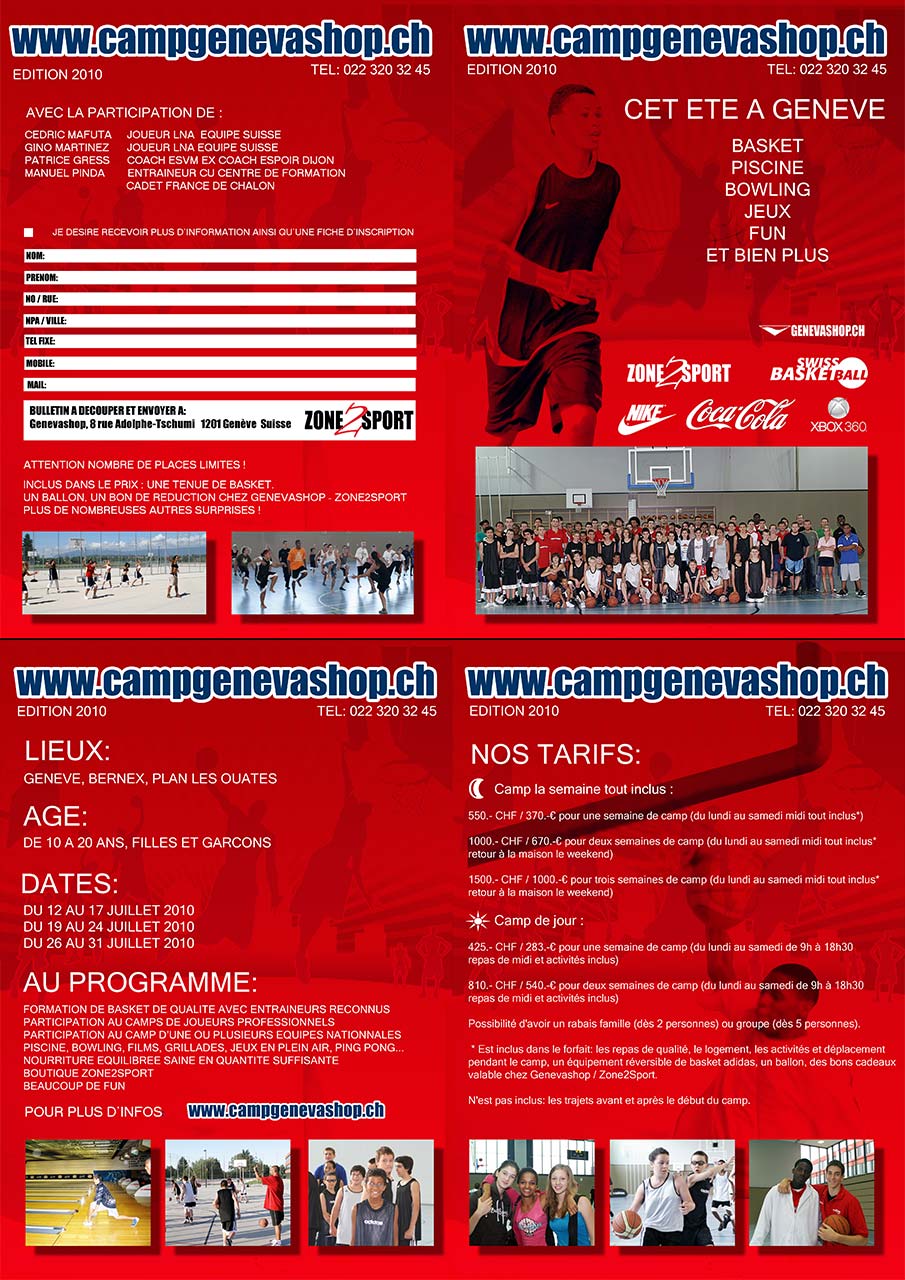 OUR VALUES
BASKETBALL IS NOT JUST A SPORT
Basketball is a sport, a life education, a passion, a way to meet people..
All these values are an integral part of our camps from design to day-to-day management.
2016 ADVERTISING WITH THE 2015 MVP

OUR GOAL
ALLOW EACH PLAYER TO FULLY REACH THEIR POTENTIAL WHILE HAVING AN EXCEPTIONAL TIME!
Our camps adapt to you, whatever your age, level, needs, desires, thanks to our formulas.
Whether you are a beginner to a professional, young or adult, our specialized staff will find a way to offer you a service adapted to your needs.
IMAGE FROM 2017 WITH THE 2016 MVP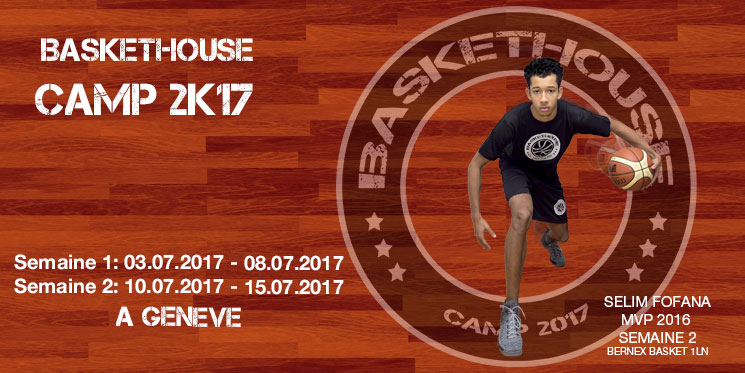 OUR PARTNERS
BASKETHOUSE HAS LONG-TIME PARTNERS IN SWITZERLAND, FRANCE, SPAIN AND THE USA
Since 2012, we have established a partnership in Houston, in 2013 in France, and in 2019 in Spain.
The goal of these collaborations is to create the best camp by leveraging the basketball experiences of these nations.
Additionally, some of our partners have provided valuable assistance to our players in finding clubs in these countries.Les camps
Carbone Black and Platinum will further intensify the involvement of our partners, which will allow us to present to you a service unprecedented until now.
CAMP 2018 ADVERTISING WITH VIDU MVP OF CAMPS 2014

THE FUTURE
INTENSIFY AND IMPROVE THE SUPPORT WE GIVE TO OUR PLAYERS
We intend to gradually increase the number of our camps abroad, and subsequently in Switzerland.
Our programs will be increasingly focused on specific needs such as preparation for the start of the school year, various improvements, or simply the alternative discovery of basketball.
Baskethouse offers much more than that, and now caters to all levels, from beginner to professional.
PUBLICITE DE 2019 AVEC DYLAN DUCOMMUN

HALL OF FAME
DISCOVER OUR INCREDIBLE HALL OF FAME, WITH INCREDIBLE COURSES
From the first camp where we welcomed 2 Swiss national teams, through camps which welcomed future NCAA, PRO B, Swiss LNA, International players in several countries, players from the best training centers in Europe. The list is long and we hope to be able to further help the talents of tomorrow.
IMAGE FROM 2021 WITH DYLAN DUCOMMUN AND DAYAN NESSAH
HALL OF FAME
Discover our players who have passed through Baskethouse